Our world famous red lipstick! Swipe on the colour you love in the finish you want. These six formulas are here to stay!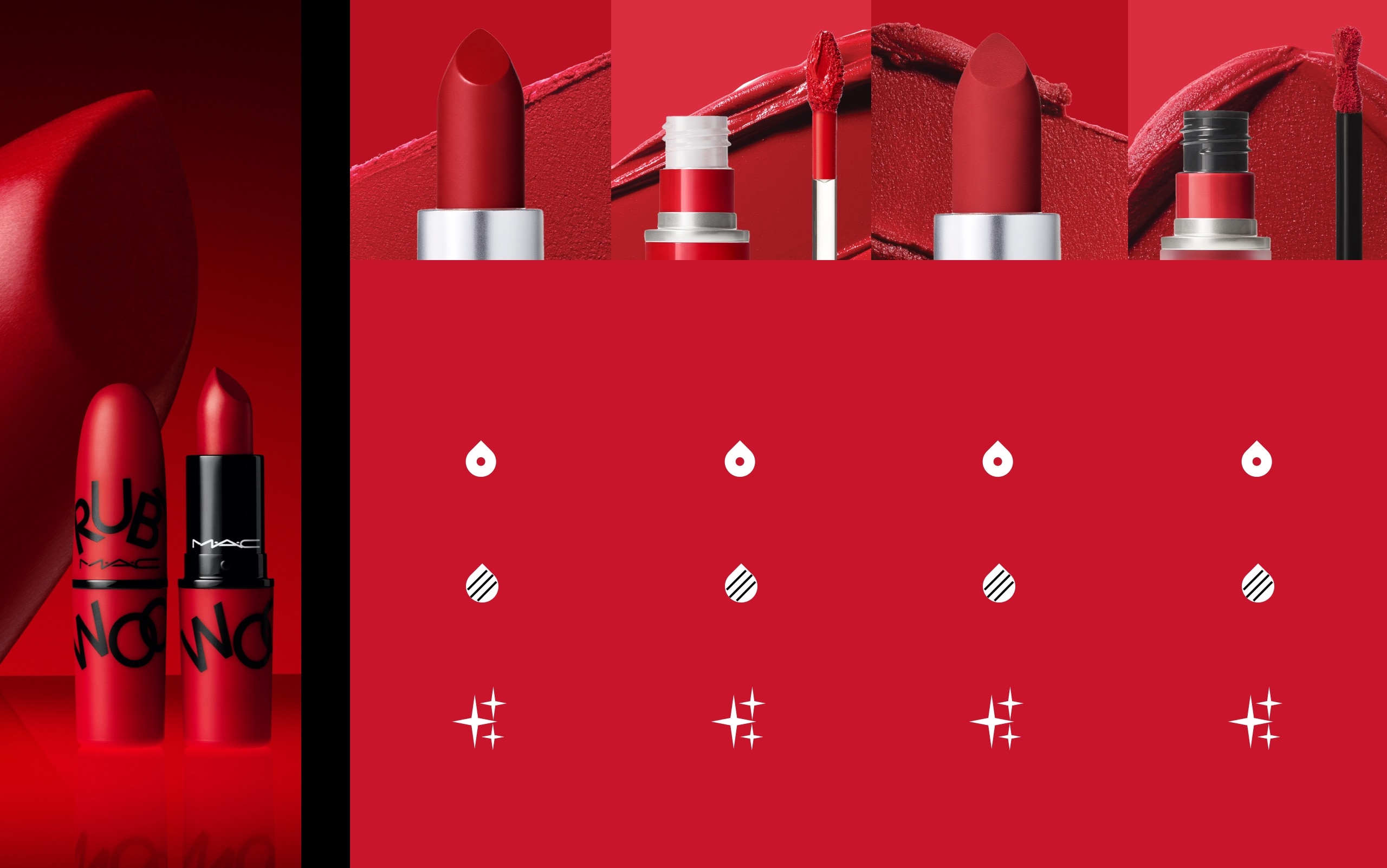 RUBY'S LIP
COLOUR
GUIDE
Find our iconic vivid-blue red
hue in the fan-favourite formula
(or two!) that's right for you.
COMPARE BENEFITS
COLOUR PAYOFF
FINISH
OUR WORLD-FAMOUS RED LIPSTICK -
NOW IN 6 FAN FAVOURITE FORMULAS
I'm not just red, I'm Ruby Woo - the colour loved around the globe for my unmistakable hint of blue. Now without further ado...I'd like to introduce you to my
all-new A-list-crew. There's finally plenty of me to go around, because my iconic red colour now comes in four formulas that are ALL world-renowned.
RETRO MATTE LIPSTICK
IN RUBY WOO

Iconic. Bold. Universally flattering.

Our most famous Lipstick icon – this mattest-
matte, vivid blue-red is known around the world
as THE universal red that radiates on everyone.
She's a fan-favourite, a crowd-pleaser and a
supreme style statement – making her
our most famous red lipstick of all time.

RETRO MATTE LIQUID
LIPCOLOUR IN RUBY PHEW!

Passionate. Romantic. Glamorous.

For those who prefer timeless glamour
to all-out flash, Retro Matte Liquid Lipcolour
always reigns supreme. Ruby Phew! puts
her own tantalizing twist on the classic
matte texture – so, get ready for your lips
to live the screen-siren dream!