PRO STUDENT


We would like to introduce you to our M·A·C PRO Student Program. Support for the Makeup Professional comes in many ways at M·A·C and the M·A·C PRO Student Program is just the beginning of our relationship with any new Makeup Professional. It is ONLY open to students attending a school or institution of Makeup Artistry, Aesthetics, or Performing Arts (See a full list of Eligible Schools below).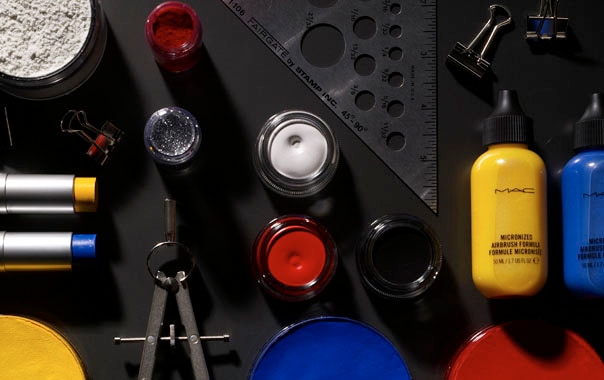 SELECT A TOPIC:

MASTER CLASSES
PRO ONLY EVENTS & NETWORKING OPPORTUNITIES
PASSWORD-PROTECTED M·A·C PRO WEBSITE
EXCLUSIVE STUDENT MAKE UP KITS
DISCOUNTS ON MAC PRODUCTS

APPLY NOW



SCHOOL ELIGIBILITY

Only schools of Makeup Artistry, Aesthetics and the Performing Arts will be eligible to participate in the M·A·C PRO Student Program.

To become an eligible school we need to review the course(s) that are offered at your school.
Send to us:
1. Contact information from your school (name and position, address, phone, email, website)
* School Owner, Head Instructor, Program Directors or Program Administrators
2. The curriculum/syllabus for each course (if sending email, please send as an attachment)
3. The average class size (per course)
4. The total student enrollment per year
5. The duration of course(s)
6. Type of Certification issued (Certificate or Diploma)

Please forward all information by email to artistrelations@maccosmetics.com or by mail to:
M·A·C Cosmetics - M·A·C PRO Student Program
360 Adelaide St. W. # 301
Toronto, Ontario M5V 1R7

Allow 4-6 weeks for your eligibility request to be processed.




ELIGIBLE STUDENT SCHOOLS
To find a school that participates in the MAC PRO Student Program, please click on the states/provinces below:


Arkansas
Alabama
Arizona
California
Colorado
Connecticut
District of Columbia
Florida
Georgia
Idaho
Illinois
Indiana
Iowa
Kansas
Kentucky
Louisiana
Maine
Maryland
Massachusetts
Michigan
Minnesota
Missouri
Montana
Nebraska
Nevada
New Hampshire
New Jersey
New Mexico
New York
North Carolina
Ohio
Oklahoma
Oregon
Pennsylvania
Puerto Rico
Rhode Island
South Carolina
Tennessee
Texas
Utah
Virginia
Washington
Wisconsin

Alberta
British Columbia
Manitoba
New Brunswick
Nova Scotia
Ontario
Quebec
Saskatchewan